The stunning Cape Reinga Coastal Walkway traverses a variety of beautiful and unique landforms, and offers spectacular views of the cape region.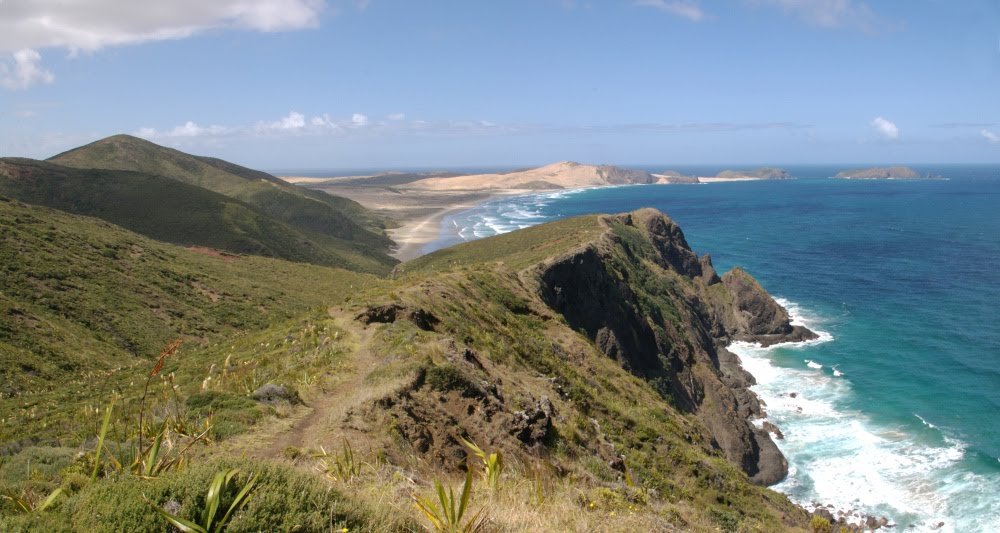 The walkway follows the coastline of Te Paki, and runs from Kapowairua / Spirits Bay on the East Coast, past Cape Reinga, Cape Maria van Dieman and Te Paki Stream on the West Coast.
The walkway is made up of interlinking track sections, which lead you across dunes, idyllic beaches, dramatic headlands, swamps filled with birdlife and pasture. Along the way, you have access to areas of historic and archaeological interest in the Te Paki Farm Park. You can attempt the whole walkway or choose just one or several track sections that suit your time available, fitness level and areas of interest.