THere are a selection of places to dine in Pukeui. Just ask at the holiday park office for any seasonal changes to operating hours and menus.
Pukenui Pacific Bar and Reastaurant (and takeaways)
The charm of this little eatery is that you can sit on their verandah and look out towards Pukenui Wharf and Houhora harbour, and watch the local goings on. The homemade pies are absolutely delicious, and the seafood chowder is to die for! They give a generous feed of Fish and Chips too. Just walk down from the holiday park.
Houhora Big Game and Sports Fishing Club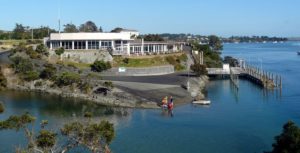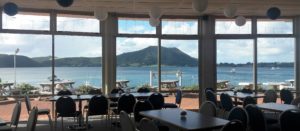 The Houhora Big Game & Sports Fishing Club is New Zealand's most northern fishing club. Situated just south of Pukenui township (5 minute drive from the holiday park), the 'game club' offers stunning views across the Houhora Harbour, has good hearty meals in a friendly environment. The bar and restaurant is open Thursday Friday & Saturday nights from 5pm, with extended hours over the holiday season. The clubrooms are superbly located and have two large rooms available for functions with full bar facilities.
Houhora Honey Bees
Just north of Pukenui village, and a 5 minute drive from Pukenui Holiday Park, Houhora Honey Bees is the perfect place to grab a delicious sandwich, or homemade pies (all day) for your trip up north. You can also buy local honey, avocado oils, and other local produce. In the evenings the takeaways sell fantastic burgers, fish and chips and other takeaways using local produce where-ever possible.